Ensure optimal organization of equipment in your rack
Organize your IT equipment reliably and reduce operational costs
---
Racks and enclosures are among the first pieces of equipment deployed in a data center or server room and you should make sure you house your IT appliances properly and efficiently. Appropriate cable management and storage accessories are important for keeping racks neat and well organized, and air containment configurations ensure optimized cooling in your data center.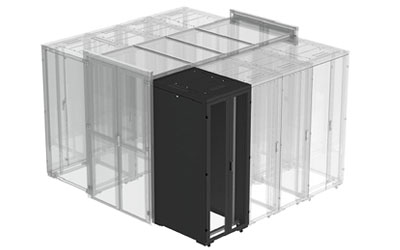 The right approach
Ensure you have the optimal housing solution for your IT appliances with Eaton's comprehensive range of IT racks suitable for different needs and able to build up airflow containment configurations to lower costs and improve the safety of your work environment. Complimented by Eaton virtualization-ready rack power distribution units (Eaton ePDUs) and rack mountable UPSs, they build the appropriate power management solution, which help ensure high IT efficiency, lower costs and better business continuity
For more information visit www.eaton.eu/itrack.
Rack Hygiene white paper. Download the white paper to understand how you can build the optimum set up to improve efficiencies and reduce cooling costs in your IT application.
---