Optimize power protection and management with Eaton
Protect your valuable IT assets, and manage your power infrastructure and virtual environment together – all through a single pane of glass
---
Having the right UPS in place to protect your IT assets against power issues and your business from unexpected downtime is the first step.
But with an increasing number of business applications running on virtualised platforms, it's critical that your power protection extends to your virtualized servers. This is the next step.
With power management software in place, you get clear visibility across your entire power ecosystem. And with intelligent power management software, you can integrate your power management infrastructure with your virtual environment and manage it all through a single pane of glass.
The right approach
To optimize protection of virtual servers consider Eaton virtualization-ready UPSs. In combination with Eaton´s Intelligent Power Software, they can be monitored and managed from your virtualization dashboard – initiating disaster recovery policies in the event of an alarm.
Eaton's range of the virtualization- ready UPSs is now complemented with the new UPS for smaller IT applications: the Eaton 9PX UPS 1000-3000 W offers more power, more efficiency and more manageability for IT closets and hyperconverged solutions, helping lower costs, improve IT efficiency and ensure business continuity.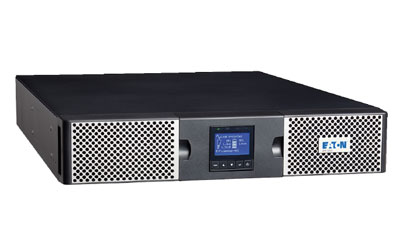 Combining Eaton's Intelligent Power Manager Software with Eaton's virtualization-ready UPSs, you can ensure high uptime of IT applications, data integrity and business continuity.
For more information visit www.eaton.eu/9px3kva.
Power Management for Server Virtualization white paper. Download the white paper and uncover in-depth insight on how to better manage the challenges of protecting your virtualized data center.
---