Welcome!
Thank you for your interest. The industry will soon be meeting again at the world's leading industrial show. This year, the main themes are Integrated Industry and Integrated Energy. We will be demonstrating the efficiency of a holistic approach –integrated industrial technologies by Eaton, where we bring together the topics of energy, automation, IoT, the cloud and electro-hydraulics. If you want to upgrade your equipment and systems in a safe and economical way for the Internet of Things (IoT), guaranteeing the highest availability, implementing an attractive and intuitive operating concept and optimising energy efficiency, then you have come to the right place.

As a global company, Eaton is pioneering a simple and profitable way to build machines and systems that meet the needs of the smart factories of the future. Our integrated applications also include infrastructure, ranging from innovative integrated energy storage systems through energy distribution to the machine's electrical control, operating, protection, switching, drive, hydraulic and filtration components. Be inspired. Come to talk to us and our partners.
Eaton Hydraulic in Hanover
We look forward to seeing you in Hanover!
Hall 11, Stand C71 - Electrical Business
Hall 21, Stand B15 - Hydraulics Business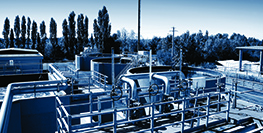 With the Moeller series products, Eaton offers innovative ways to allow equipment and systems to be easily adapted to the changing requirements of future-oriented customers. As a complete supplier of electrical machine equipment, we focus on intelligent wiring technology, human machine interface concepts for the next generation, energy efficiency for motors, systems and personnel protection.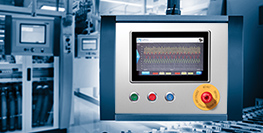 Users now expect the same level of comfort they are familiar with on their smartphones: an appealing, intuitive design, multi-touch operation and the support of mobile applications. This is already possible today, even within the framework of standardisation - with the command and reporting devices of the RMQ family in flat design as well as the high-performance HMI/PLCs of the XV300 series. Our products also reflect the high quality of your machine in terms of their look and feel.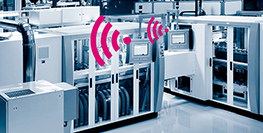 Together with T-Systems, Eaton is developing solutions for safe and economical networking of industrial applications, such as optimising system availability by means of condition monitoring and predictive maintenance. As a member of the OPC Foundation, Eaton supports its customers in implementing the OPC-UA standard for both machine-to-machine communication and machine-to-cloud communication.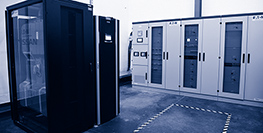 In terms of infrastructure and building projects, we support you with reliable and efficient low-voltage and medium-voltage switchgear via functional lighting technology to innovative energy storage systems. For example, our xStorage portfolio of energy storage systems, based on Nissan battery technology and our UPS technology, offers you a smart way of reducing your energy costs.
"With Eaton's technology, I am ready for the Smart Factory"
You'll find us at Stand C71 in Hall 11 (Electrical Business) and at Stand B15 in Hall 21 (Hydraulics Business)
"In addition to functionality, efficiency and security, my systems have to bring added value to the user"
Discover how you can make your business more profitable and deliver added value to your customers with integrated industrial applications by Eaton. Our expertise and extensive experience in the design and construction of electrical and hydraulic systems offers significant advantages to you.
Pave the way to Industry 4.0 - find out about our joint development with T-Systems for an OPC-UA-based cloud services that is built on secure data storage and analysis thanks to data stewardship according to German and European law.
Come and see a functional exhibit that shows you how to make your equipment and systems "IoT ready" in a cost-efficient way, how to make them energy efficient and how to integrate hydraulic components.
Implement attractive and intuitive operating concepts for the next generation of machine operators: The RMQ flat design product line not only facilitates assembly with innovative AFX technology. Combined with the XV300 family's touch panels and HMI/PLC with its high-resolution capacitive multi-touch displays as well as powerful embedded technology, it also represents impressive design and proven reliability in machine operation.
With virtual reality being the next step for making on-site maintenance activities even faster and more efficient, see our VR applications in action.
Expand your knowledge of the regulatory changes in the 2017 NEC Short Circuit Current Ratings (SCCR) in North America and related export requirements. We are at your disposal with products, personal advice, seminars and literature such as White Papers and our new control panel design guide to enable you to master this complex topic successfully.
Ensure compliance with the ErP directive and increase the energy efficiency of your equipment and systems using our proven products for IE3 as well as IE4 motors, such as the PKZ and PKE motor starters, the PowerXL DE1 variable speed starter and the PowerXL frequency converters.
Learn the latest about product highlights like the compact XC300 controller, protection for 24V DC control circuitry with PXS and many other innovations in automation and power distribution.
Find out about the latest technology in energy storage, energy distribution and fire protection to make your building or facility more energy efficient and safe, and discover how our energy storage system xStorage can help you use renewable energy more effectively.
Take advantage of the opportunity to speak with our solution partners about industry-specific applications and the added value that results from the seamless combination of electrical and hydraulic systems.
Visit our Stand B15 in Hall 21 (easy to reach by shuttle bus), where our hydraulics division will show you how to implement hydraulic and electrohydraulic systems with high power density, energy efficiency and data transparency.