Thank you for your interest in our whitepaper.
---
Planning and operating hydraulic power units to provide greater energy efficiency
Electrical and mechanical components such as drives, pumps and valves are typically combined in order to implement control tasks in fluid-power applications. The question of which elements are used, and how they are integrated into the system, has a decisive influence on the energy consumption of the overall solution. The white paper explains the reasons for, and approaches to, reducing energy consumption, and presents practical application examples.

Please let us have a few details.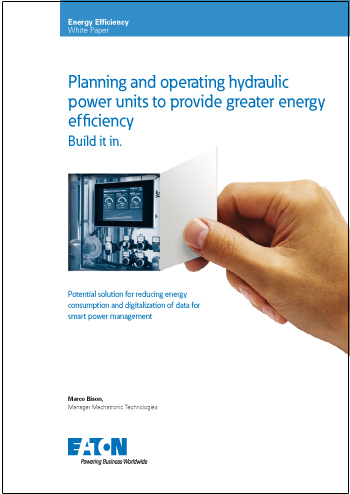 ---