Why is energy storage critical today?
Reducing the impact of C02 on our planet is dependent on all of us using a much higher proportion of renewable energy. Energy storage enables you to store energy whenever it is available and release it when needed. By gaining greater reliability and independence, you avoid potential dips in the grid supply. Energy storage is available for your home, your commercial or industrial buildings, or at an even larger level if you are a power producer or utility provider. This transformational technology is revolutionizing energy for all of us.
We are a unique partnership of technology leaders with expertise in areas critical to energy storage: power management, batteries and energy distribution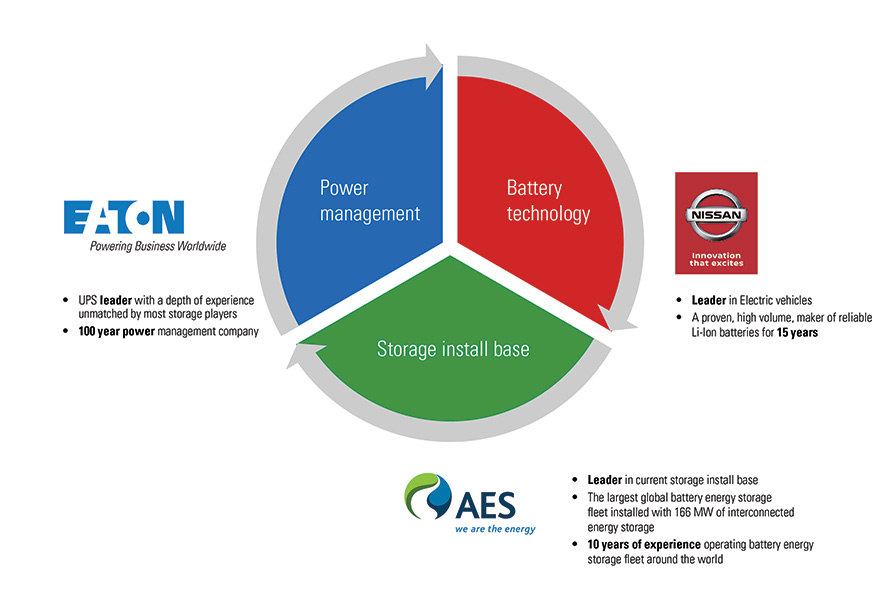 Making energy storage simple for you
Minimize Risk

Three global brands with stronf finance
A strong heritage of success
Technology leadership




Customized solutions - from small to large

Customized solutions - from small to large
A wide portfolio - from residential to grid scale energy storage systems




Global support

Over 24,000 employees in more than 40 countries in Europe, the Middle East and Africa
A network of over 1,000 distributors working with qualified installers.
Want more information? Tell us how we can help you and one of our experts will call you back.
Contact Us
Learn more about Nissan Energy Solutions.