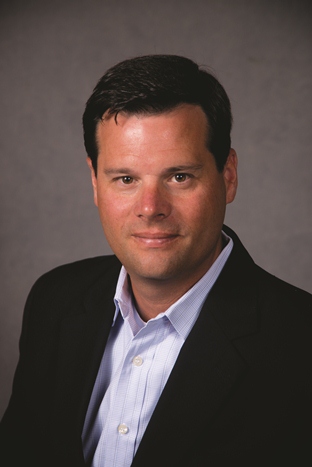 During LIGHTFAIR® 2014, Architectural Lighting Editor-in-Chief Elizabeth Donoff talks with Mark Eubanks, president of Eaton's Cooper Lighting business on his view of the lighting industry and the takeaways he hoped that visitors would experience at the company's LIGHTFAIR® booth.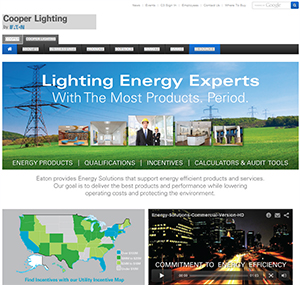 Eaton provides Energy Solutions that support energy-efficient products and services with a goal to deliver the best products and performance while lowering operating costs and protecting the environment. The new Lighting Energy Experts website page provides information on utility incentives, qualifications, calculators and audit tools, energy efficient products and other resources and tools.
Renovating with Smart and Straightforward Lighting Controls
Photo Courtesy of Bedrock Real Estate Services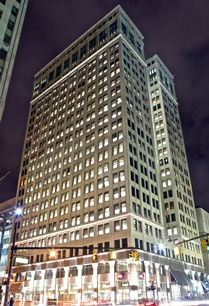 In an effort to revitalize downtown Detroit, the Chrysler House, a historic 23-story skyscraper owned by entrepreneur and philanthropist Dan Gilbert, and many of the commercial office buildings are being renovated. With system integration necessary to coordinate the lighting schedule at the Chrysler House with the other Gilbert owned buildings in the city, system flexibility was important to meet the immediate needs of the building as well as future needs as the building and tenants evolve. The Greengate™ lighting control system was selected and now providing zone control, scene selection, status reports and system integration, while future controllability demands may include greater degrees of customized control and improved energy efficiency.
Read More About Chrysler House
Vacancy Sensor or Occupancy Sensor? Controls Answered.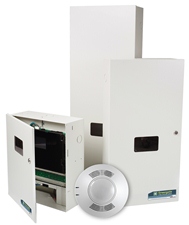 When should a vacancy sensor be used instead of an occupancy sensor? This question is commonly asked today. The latest building codes are increasingly calling for more lights to be turned on automatically to 50 percent, instead of 100 percent, or manual-on. The selection of a bi-level occupancy sensor or vacancy sensor can be critical in helping a project satisfy these new requirements. To learn more on how each type of sensor functions and a few tips on when one sensor is a better fit than another, read more.
Read More on Sensors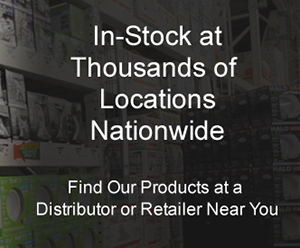 Over 5,000 distributor and retail locations are now listed in the Where-to-Buy locator on CooperLighting.com.
Designing Spaces™ Segment Features Eaton's Halo LED Downlights, LED Undercabinets and Wiring Devices Products Videos Released
As part of Designing Spaces™ Think Green™ series, Eaton's Halo and residential wiring devices products were once again featured on the home improvement television series that travels all over the country redefining and redesigning space. Designing Spaces speaks with Jodi Alston from Eaton's Cooper Lighting and Jack Larsh from Eaton's Wiring Devices businesses, educating consumers on the latest energy-efficient advancements and innovations in LED lighting and lighting controls for a home. The Eaton team discusses the Halo ML56 series, HU10 and HU20 Undercabinet products, as well as the USB Duplex Receptacle and Timers.